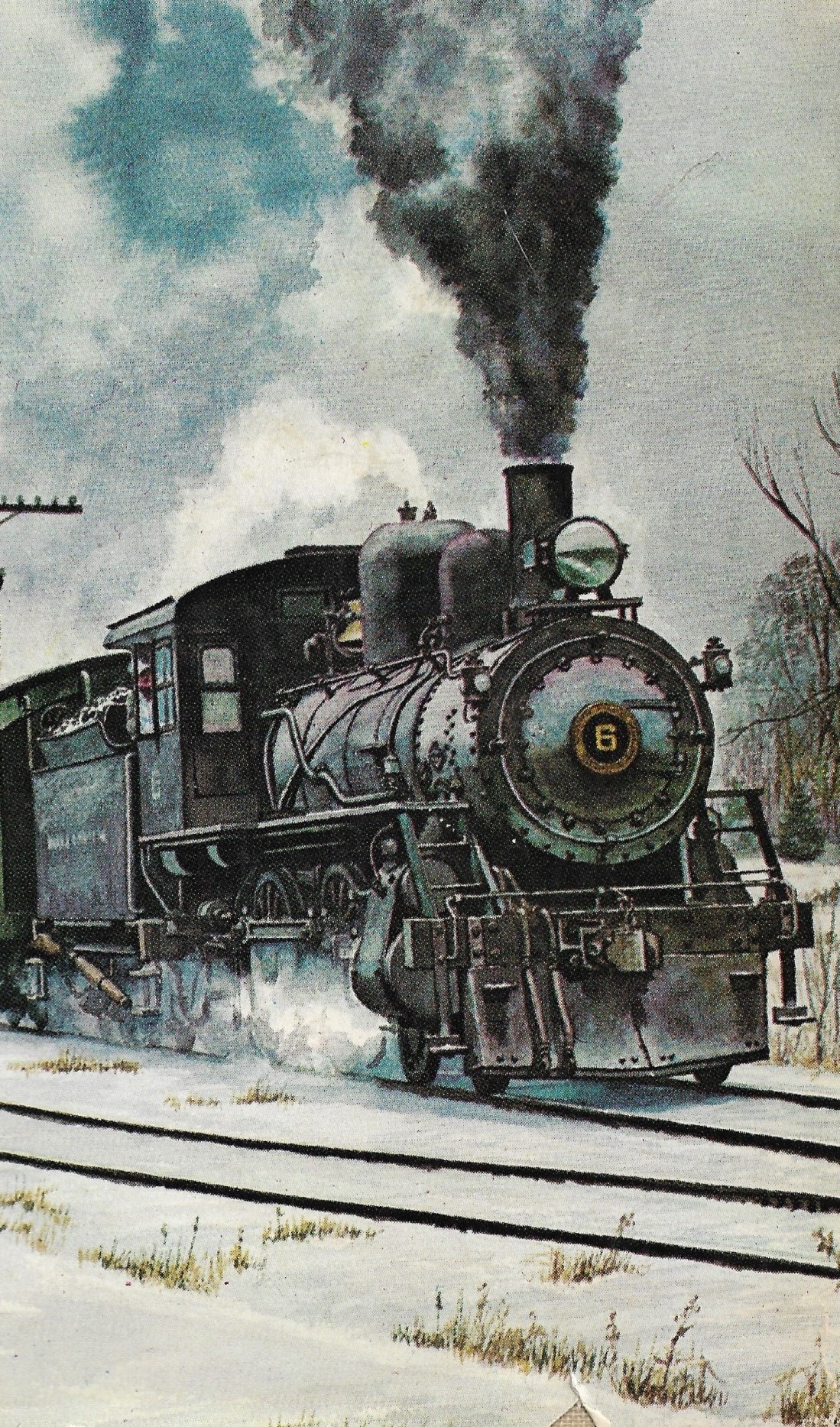 Ma & Pa Railroad
Much of the waking path by the stream was originally the Maryland and Pennsylvania Railroad.  The path runs parallel to the actual roadbed in a few locations.
The railroad provided passenger service to downtown, Towson, Bel Air, York Pa. and many points in between.  Lumber and coal were also delivered directly to the neighborhood.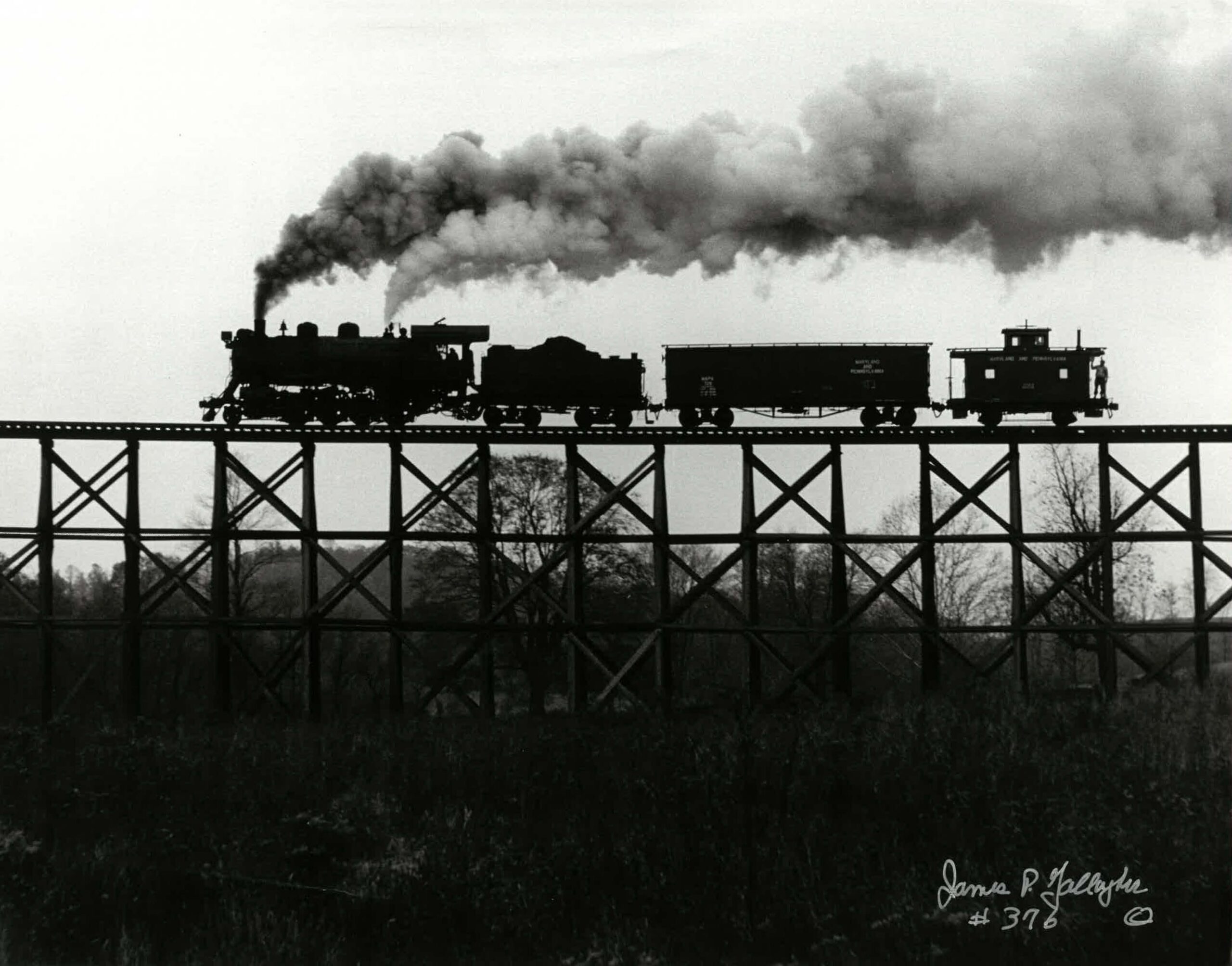 Ma & Pa Railroad train as photographed by  by James P. Gallagher. Scan of original print owned by Evergreen Resident.